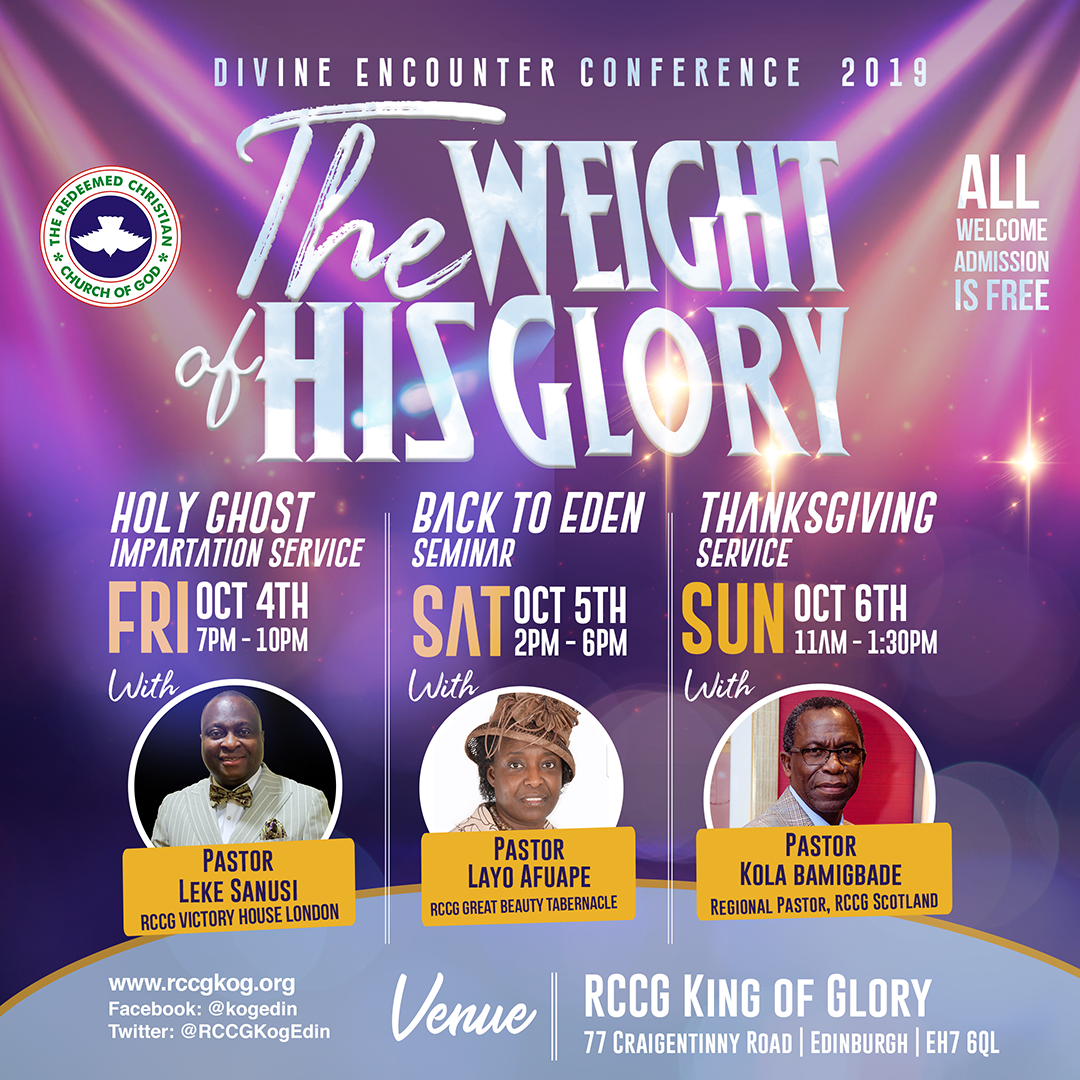 Free Admission
Registration is now open for the conference:
Register for Sunday's Thanksgiving Service
About Divine Encounter Conference
The Divine Encounter Conference (DEC) is an interdenominational gathering of people in expectation of the outpouring of the power of God for salvation and impartation. It promises to be soul-lifting and inspiring. Come and receive your much-awaited breakthrough.
2019 Theme
The Weight of His Glory
Holy Ghost Impartation Service
Date: Friday, 4th October 2019
Time: 7 – 10 PM
Guest Speakers: Pastor Leke Sanusi (RCCG Victory House London)
"Back to Eden" Seminar
Date: Saturday, 5th October 2019
Time: 2 – 6 PM
Guest Speaker: Pastor Layo Afuape (RCCG Great Beauty Tabernacle)
Thanksgiving Service
Date: Sunday, 6th October 2019
Time: 11 AM – 1:30 PM
Guest Speaker: Pastor Kola Bamigbade (Regional Pastor, RCCG Scotland)
Venue