GIVE AND IT SHALL BE GIVEN TO YOU
At Rccg King of glory Edinburgh, we believe in the transforming power of God in the lives of people through the gift of blessing and favour. He is able to do exceedingly abundantly above all we could ask, think or imagine. We are convinced that every person can reach their potential when they think great thoughts and give great gifts.
We welcome donations and encourage giving because we have a mission to the world and we need Support from partners whose hearts the lord has touched. Our mission is to feed the poor, evangelize the world, make disciples, and plant churches and we need your support.
A single donation and a regular direct debit are welcome.
---
By Bank Transfer
Bank Name: Bank of Scotland
Account No: 11414067
Sort Code: 802260
By Post
Write your Cheques to:
RCCG KING OF GLORY EDINBURGH
Post to:
RCCG KING OF GLORY EDINBURGH 79 CRAIGENTINNY ROAD, EH7 6QL. EDINBURGH
Partner with us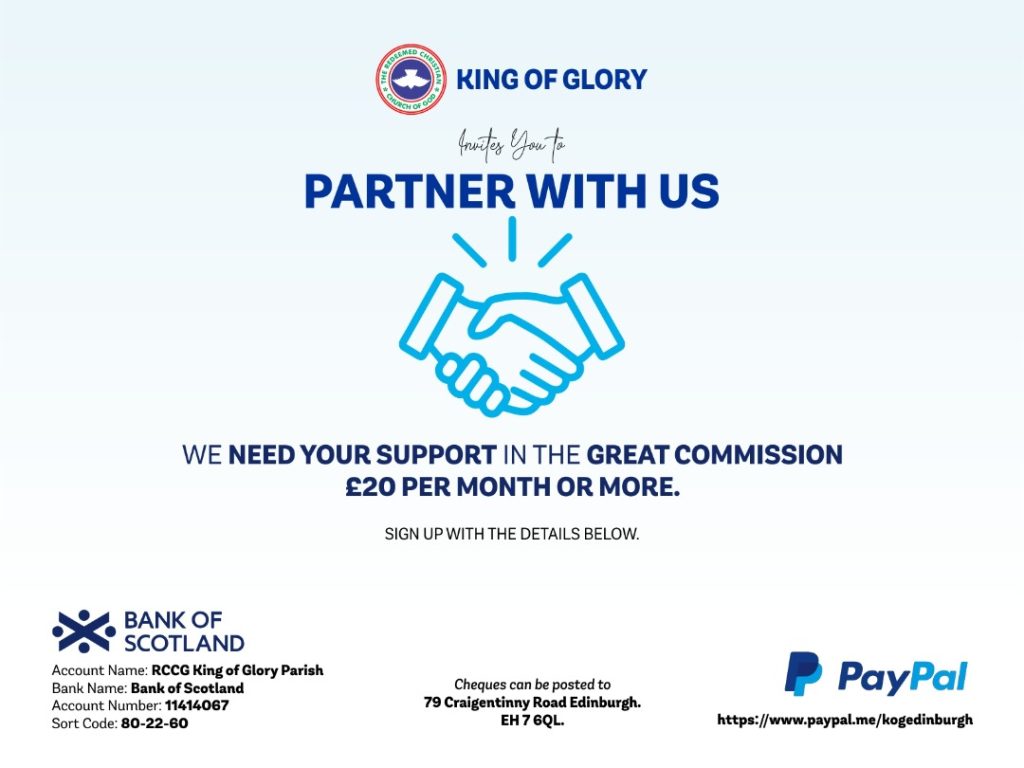 You can also partner with us by giving a monthly direct debit of 20 pounds or more. God richly bless you.